FROM CRISIS COMES OPPORTUNITY
By now, the impact of the COVID-19 pandemic on the hospitality industry is well known. But as Albert Einstein so prophetically said, "In the midst of every crisis, lies great opportunity."
That is exactly how Bruce Skala, Hooters Senior Vice-President of Marketing, viewed the situation thrust upon his industry and, specifically, his organization. As Hooters locations were preparing to return to in-store dining, Skala and his team were searching for ways to safely present the Hooters menu to guests, while doing so in an engaging, dynamic format.
Working with Patrick Henry Creative Promotions (PHCP), Skala and Hooters become early adopters of SmartMenus, a dynamic, QR-code driven menu solution developed by BeerBoard. 
SmartMenus is a dynamic solution for retailers to manage their food and beverage program. This concept-wide solution provides management the ability to update food and beverage offerings in real-time based on the specific location's available menu items.
Guests access the contactless menu through a unique QR code, easily scannable via a cellphone camera, which leads them to a dynamic and interactive menu featuring food and beverage offerings by location.
"At a time where so much was uncertain, SmartMenus allowed Hooters to provide a safe and improved experience for our guests and team," said Skala. "Taking that a step further, the ability to directly connect our menu with guests, right from their phone, and provide dynamic content was a no-brainer for us."
VIDEO PROMOTION
As part of the rollout of SmartMenus, Skala worked with PHCP and select supplier partners to feature targeted video content, a unique feature to BeerBoard's digital menu solution. Hooters utilized both the auto-play video feature at the top of the menu landing page and also populated food and beverage items throughout the menu with on-demand videos.
"The ability to include video in our digital menu, among other features, is really what sets SmartMenus apart," said Skala. "Most QR-code menus are PDFs or static webpages. With BeerBoard, we are able to provide our guests with a unique and engaging experience, giving them a captivating look at featured items."
To test the engagement and sales impact of SmartMenus, Skala and his team launched a six-week promotional program. Lagunitas IPA, already the #1 brand among IPAs at both Hooters and on-premise retailers nationally, was selected as the featured beverage item for the program. The results were compelling.
Click to view sample of Hooters SmartMenus
RESULTS ARE IN THE DATA
"What this campaign proved to us is you can have dramatic, positive results with established brands, driven at full margin without any price discounting," said Skala. "SmartMenus allowed us to get creative and launch a campaign during Q4 2020, when the overall industry was again facing the impacts of Covid-19 and renewed disruptions. Even with those challenges, this campaign still OUTPERFORMED expectations."
During the six-week run, activity was measured from logins to item details viewed. The Lagunitas video promotion achieved the following: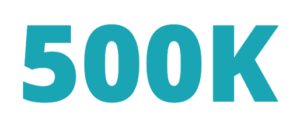 During the six-week run of the Lagunitas IPA promotional campaign, Hooters realized over HALF A MILLION user views of the content on SmartMenus.

Overall draft volume growth at Hooters was a strong 8.3%, outpacing the national trend of -11.6%.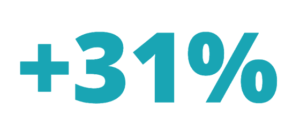 While the Craft category share decreased both at Hooters and nationally, style share for IPA grew. Overall, IPA grew 31% at Hooters, compared to just 4.6% nationally.  Once again Hooters outperformed the national benchmark by multiples – this time close to 7 TIMES the national index.
WHAT'S NEXT
Hooters is in the process of adding BeerBoard P@Y to SmartMenus. This will allow guests to pay their check at the table and have direct interface with Hooters loyalty programs.
"We are excited about the potential SmartMenus provides Hooters and our guests," Skala concluded. "This tool is the future of menuing and guest engagement. We are thrilled to be at the forefront of adopting SmartMenus into our industry and look forward to where it can help take us."
LET SMARTMENUS DRIVE YOUR BUSINESS
Interested in learning how SmartMenus and P@Y can help drive your business? Contact us to get started today.