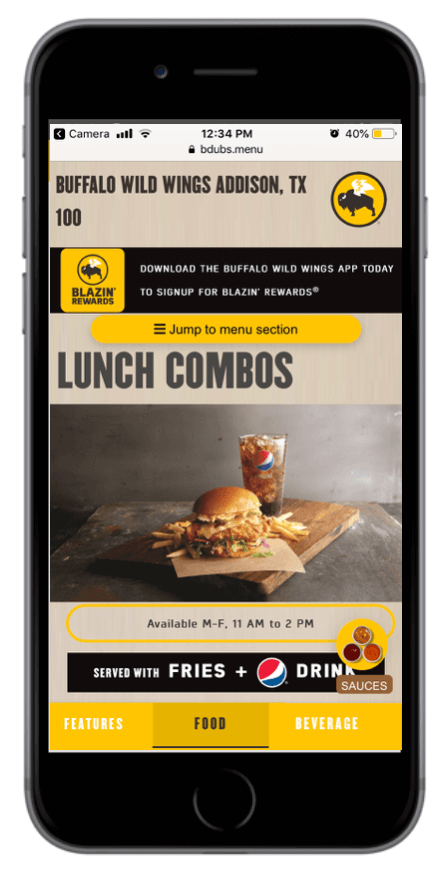 Efficient. Safe. Digital.
How we interact with customers has changed, but that doesn't mean it has to be difficult. We developed SmartMenus so you can provide your full food and beverage menu in an efficient, safe, digital format. Real-time menus, targeted video promotion and Pay at Table. Get started today.
BeerBoard's technology can help you drive revenue
One Source to populate all food & beverage items in real time.
An improved guest experience.
Run targeted promotions drive additional purchases.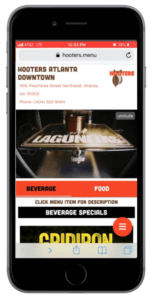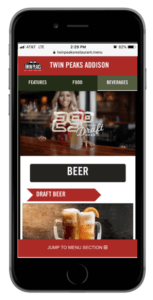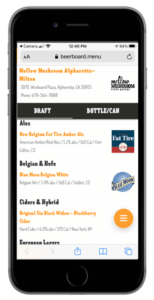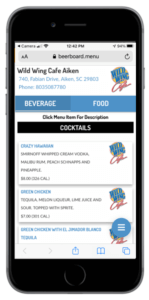 VIDEO PROMOTION
Hooters of America (HOA) and Bruce Skala became an early adopter of BeerBoard's SmartMenus and its targeted video promotion capabilities. Each restaurant is able to feature their complete food, draft & packaged beer, featured drinks, liquor, and wine offerings. In this case, HOA featured a video lead-in from major brewer in all restaurants using SmartMenu's video capabilities.

RESULTS
The featured brand, which was already the #1 brand in its style, increased volume sales 10 TIMES the overall beer growth at 82% and share over 60% – at FULL MARGIN. Overall, Hooters increased draft growth 8% over the prior six weeks.
P@Y = Pay at Table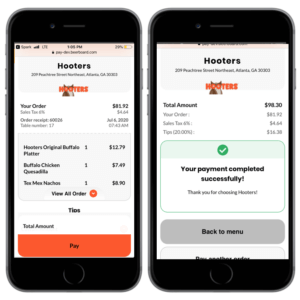 Integrated to SmartMenus, P@Y consolidates payment acceptance by triggering, directing, and validating all transactions right at the table. You can provide staff and guests a powerful, safe, contactless payment option for your food and beverage program.
RESULTS ARE IN THE DATA
"SmartMenus allowed us to get creative and launch a campaign during Q4 2020, when the overall industry was again facing the impacts of Covid-19 and renewed disruptions. Even with those challenges, this campaign still OUTPERFORMED expectations." — Bruce Skala, SVP Marketing, Hooters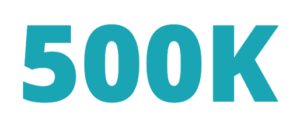 During the six-week run of the Lagunitas IPA promotional campaign, Hooters realized over HALF A MILLION user views of the content on SmartMenus.

Overall draft volume growth at Hooters was a strong 8.3%, outpacing the national trend of -11.6%.

Lagunitas IPA volume growth was 82%, roughly 10 TIMES the overall Hooters draft growth.
During the six-week campaign, Lagunitas IPA's share growth nationally was 5.3%. Within Hooters, growth for the brand was an impressive 68%, outpacing the national performance by more than 12 TIMES.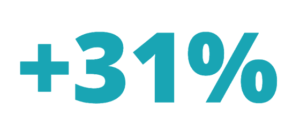 While the Craft category share decreased both at Hooters and nationally, style share for IPA grew. Overall, IPA grew 31% at Hooters, compared to just 4.6% nationally.  Once again Hooters outperformed the national benchmark by multiples – this time close to 7 TIMES the national index.