Owning a bar or restaurant is a numbers game. It's a balancing act between finding the best price for the supplies you need to serve your customers while maximizing your profit margins. It doesn't take an expert to know that while many customers come for the food, it is alcohol sales that have the ability to really drive profits. That's good news for bar and restaurant owners, considering that alcohol sales increased by over 5% in 2018, an increase of more than $12 billion over the previous year.
Making a profit as a bar or restaurant is no easy task, but there are some simple things you can do to start moving your profit margin toward the positive end of the scale. Read on to learn how…
Simple Ways to Boost Your Bar Profits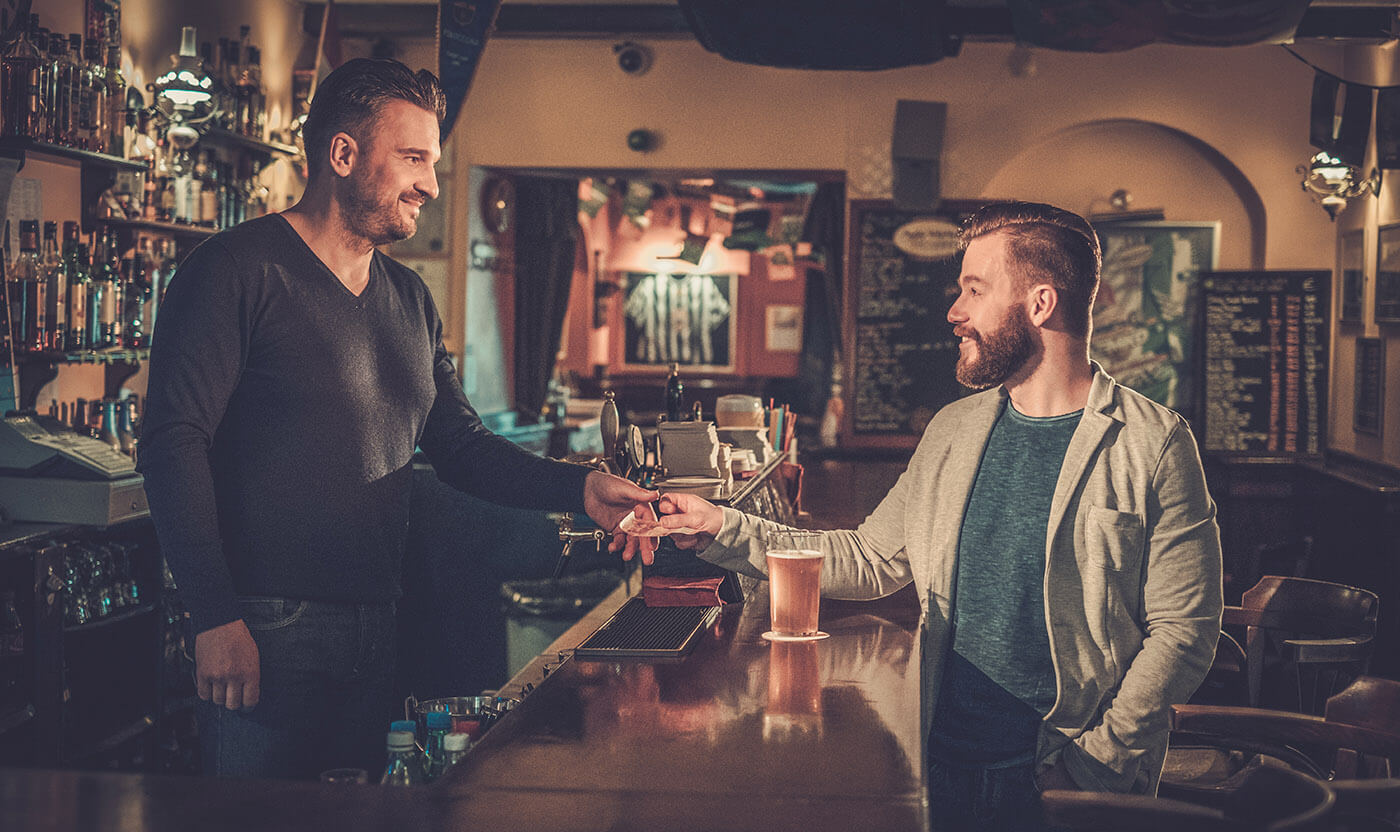 Before you start thinking about how to increase your bar profits, you need to have some idea of your starting point. Take a good hard look at the books to determine how much you're bringing in each week compared to your operational costs. If you're not particularly good at keeping track of these things, now is a good time to start.
Once you have a good idea of your bar's baseline, you can start implementing the following strategies to boost your profits:
1. Automate your inventory and ordering.
Nothing is more frustrating for a customer than ordering a beer just to find out it isn't in stock. Avoid this frustration (and the associated loss of business) by automating your inventory and ordering with BeerBoard's SmartBar technology. This technology generates beer orders based on actual usage to help you avoid empty kegs and lost sales. No more wasting your time weighing kegs to put together your orders – everything is done automatically and sent through an EDI integration upon approval.
2. Start cutting down on waste with SmartBar.
According to our internal research, the average bar loses 24 pints from every keg due to overpours and comps. A half-barrel keg holds about 124 pints, so that's a loss of nearly 20%. Depending on the style of beer and your pricing, you could be throwing away hundreds or even thousands of dollars in profit per keg each and every week. The simplest way to zero in on this issue is to invest in the best tracking software. BeerBoard's SmartBar technology tracks beer poured versus beer sold in real time so you can nip overpours in the bud.
3. Offer happy hour specials.
Offering special prices on alcohol may seem like the opposite thing you want to do to increase profits, but this strategy has become one of the most-used (and most successful) marketing strategies for boosting bar profits. The target audience for the average bar is aged between 18 and 40 years old and those at the younger end of the scale are particularly interested in affordable prices. Offering happy hour pricing is an easy way to attract a paying crowd.
4. Create a unique and memorable bar experience.
Most cities have no shortage of bars and restaurants, so it falls upon the bar owner to create a unique experience that draws customers in and to make it memorable enough that they keep coming back. Offering a carefully crafted draft menu is a good start, but it is the little details that will stick in your customers' minds. Keep your draft list updated in real-time with BeerBoard Menu. Ask your bartenders to prepare drinks with flair and passion or hire a mixologist to create weekly or monthly cocktail specials. You can also make the customer experience in your bar unique with modern technological solutions like BeerBoardTV. This technology creates a visual experience for your customers, allowing you to highlight items from your menu and feature your specials to drive sales.
5. Use upselling techniques to maximize sales.
The best servers do more than just take orders and deliver food – they actively act in the best interest of your business by selling more of your products. Rather than waiting for customers to make up their mind, your servers and bartenders should be trained to make suggestions and to discuss with customers why your high-end brands are worth the higher price. To encourage your staff to focus on upselling, consider setting sales goals and offer benefits for meeting or exceeding those goals.
6. Be good to your existing customers.
Attracting new clientele is a surefire way to grow your business, but any longstanding bar owner will tell you that return customers drive profits. Consider starting a loyalty program to reward your existing customers on their birthdays or by offering special discounts on certain days.
7. Use the resources you have on hand.
As a bar owner, you spend a lot of time crunching numbers in the back office and taking care of other behind-the-scenes details. It is your servers and bartenders who are the face of the business your customers interact with most, so use them to your advantage! Your staff know your customers well and they may have valuable insights as to what your customers do and don't like. Set challenges for your staff to keep them engaged. A monthly cocktail recipe contest or beer selling contest is a great opportunity to stir excitement and to find new ways to highlight certain products.
8. Capitalize on your marketing strategy.
A good marketing strategy is multi-faceted, but you don't want to make things too complicated. It is better to do a few things well then to do many things poorly. Take advantage of free marketing platforms like social media – it is a great place to interact with your audience and to keep your customers update on your menu and specials. If you have a website, make sure it is SEO optimized and keep it updated with current content to improve search engine rankings. Even something as simple as hosting an event such as karaoke night or trivia can bring in new customers.
Owning a bar is not easy and owning a successful bar is downright difficult. To make things easier on yourself and to capitalize on the things that are working for your business, consider investing in BeerBoard technology. Keep an eye on inventory, track sales, and promote products with the touch of a button and see how quickly your profit margins start to climb. Call or email today for more information.