As of 2019, there were more than 8,000 breweries operating in the United States alone. These include major players in the industry like Anheuser-Busch and MillerCoors, but the beer scene continues to grow and expand. Though they may not have a manpower or funding of a national corporation, independent breweries can make a huge local impact that can spread throughout the region and eventually the nation.
The key to success as an independent brewery is branding. Great beer is what draws your customers in, but great branding is what makes you memorable. A strong branding strategy defines your brewery not only for the people who buy your beer in-house, but for customers in the restaurants and bars who have your beers on tap.
Read on to see some tips for growing your brewery's brand and expanding your business.
Tips to Grow Your Brewery's Brand in 2020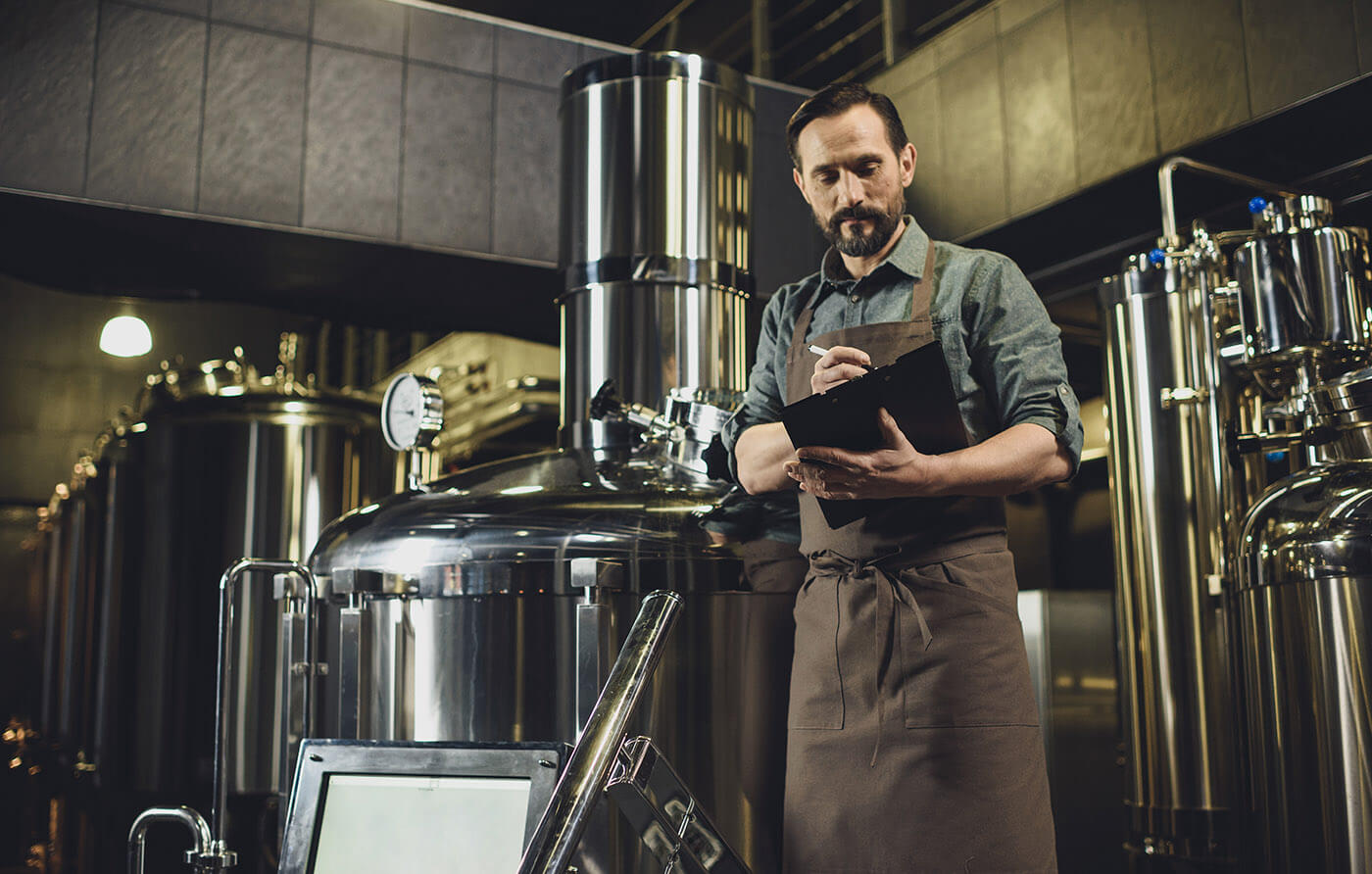 A successful brewery doesn't rely solely on sales made in its taproom – recurring orders from the restaurants and bars who carry their products helps to drive revenue. Any good bar carries multiple brands, many of which have a proper mix of domestic, import and local craft. If you want to capture your share of the market, you need your brand to stand out so customers can see it and order it.
Here are the most important ways you can organically grow your brand as a brewery:
1. Stay active on social media.
If no one hears about your brand, how can you hope to succeed? Be active on your own social media pages but also interact with the bars and restaurants you sell to. When posting on social media, encourage drinkers to tag your brand.
2. Invest in an email marketing strategy.
One new customer is good, but a repeat customer is better. A strong email marketing strategy helps you stay in touch with customers to ensure that they keep coming back, increasing a key metric — lifetime value. Make sure your emails offer substance and not just advertising, however, or you'll have a lot of people hitting the "unsubscribe" button.
3. Make your brand stand out.
Innovative BeerBoard technology like BeerBoard TV enables you to promote your brand in the most visible way possible – on TV screens throughout your taproom or in third-party bars or restaurants. Contact BeerBoard today to learn more!
4. Create a rewards program.
People love punch cards (physical or digital) that get them a free product after a certain number of purchases, but that's not the only option. Give the bars and restaurants you work with special promotions for repeat purchases and offer their customers points or free product for entering the program.
5. Work with local influencers.
Any business is only as strong as its customer base, so why not use that customer base to your advantage? Network with local influencers and bloggers to promote your brand or in partnership with the bars and restaurants you sell to.
6. Take part in local festivals.
Everyone loves food trucks and festivals, so take advantage of opportunities in the local area of bars and restaurants that carry your products. You could even contact the organization running the festival individually to become a sponsor of the event.
7. Celebrate your uniqueness.
With so many breweries out there, you want your customers to know what makes you unique! Attractive packaging, excellent quality, and a strong social media presence will help you set yourself apart from other breweries.
8. Pay a visit to your customers.
Bars and restaurants are only going to order more of your products if they sell well. This is an opportunity for you to actually build a relationship with individual businesses to have them try your products and teach them how to sell them. The more the people selling your products know about them, the more likely they are to make a sale. That means more customers for you!
9. Support local communities.
Everyone likes a business that supports the local community, so look for sponsorship opportunities in the areas local to the bars and restaurants selling your products. You might sponsor a local sports team, contribute to a charitable cause, or even sponsor a corporate event for business professionals to get away and unwind.
Why Your Brewery Should Invest In BeerBoard
In addition to growing your brand organically through ways such as the examples above, it's just as important to invest in the right technology. By doing so, you can not only scale your brand but keep track of what's working and what's not.
Here are the main benefits BeerBoard customers see on a daily basis:
Tap handles gained and lost over a specific set of time
Historical sales data over day, week, month, 6 month, 1 year, 3 year and 5 year timeframes
Benchmarking against competitive brand sets
Efficacy of point of sale promotions
Custom metrics and brand analytics tailor-fitted to your brand
The ability to drill-down to location detail (as allowed by retail client)
In addition to all of the above, you'll also have access to BeerBoard's proprietary SmartBar technology. This provides visibility on product movement from every brand on tap and its reporting tools arm brewers with actionable insights, on-demand tap/share distribution, brewery snapshots and market trends and rank.
Businesses don't succeed on their own. Behind every great business is someone who puts in the time and effort to track the ins and outs of the business, taking every market advantage to get ahead and stay there. BeerBoard technology is a brewery's secret to success. Contact BeerBoard today to learn more about their solutions and to see how you can get started.