Opening a bar is just as exciting as it is challenging. It's easy to get caught up in the thrill of drafting a menu, putting together a décor scheme, and hiring staff but don't forget to put some serious thought into your marketing plan to promote your bar after opening. Hanging an "open" sign in the window may not be enough to get people through the door.
You don't necessarily need to hire a professional marketing service to make your bar super-successful. All you really need to do is create a unique customer experience that makes people want to keep coming back. But how do you get them through the door in the first place? Read on to learn some simple tips for effectively promoting your bar before and after you open.
Why is Promotion So Important?
Promoting your bar starts well before you even open the doors. You should have a clear idea of your venue's purpose and your target audience as well as a plan to ensure that every customer who walks through the door is glad that they did. Remember, at the end of the day, you're not selling food and drinks, you're selling an experience.
Promoting your bar is not a short-term plan – it is a long-term undertaking that should remain a constant commitment whether you're in the first month of opening or celebrating your 5-year anniversary. Change is a constant, especially in the food and beverage industry, so you can't expect to enjoy the same degree of success two years into the game that you did during your grand opening. You'll need to always be thinking of ways to set yourself apart from the competition while taking advantage of the trends that come and go.
9 Simple Tips for Effectively Promoting Your Bar
Before you start developing a marketing plan for promoting your bar, take the time to think about your target audience. You probably already know what kind of bar you want to run, so take the time to think about who your customers are likely to be then start thinking about specific ways to appeal to that target audience as well as other markets you might try to break into.
Promoting your bar is about more than just hanging flyers or spreading the news by word of mouth. There are a wide variety of things you can do before and after you open your doors to attract customers and to keep them coming back time and time again.
1. Create and maintain a strong online presence.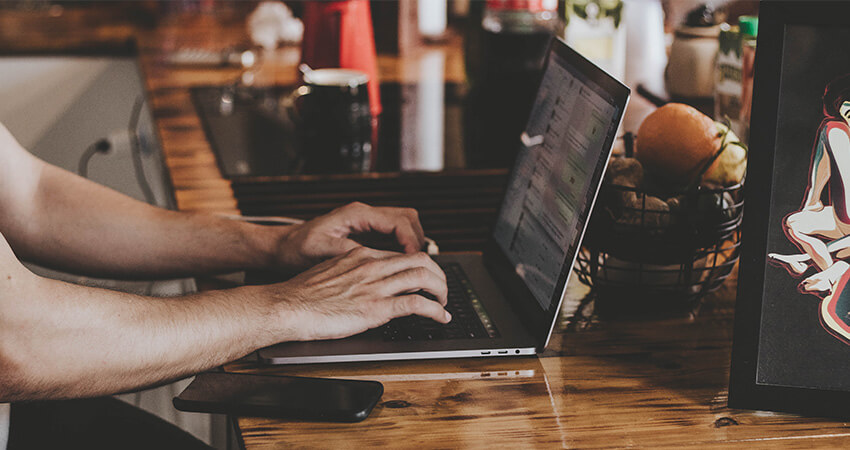 No one will come to your bar if they don't know it exists. Running promotions to attract new customers won't do you any good if they can't find your bar. Set up a website for your business that provides all of the essential information potential customers need to know. Of course, this includes basics like your address and phone number but should also include information about your menu, your current drink menu, some high-resolution photos of the establishment and food, as well as some information about what makes your bar worth coming to.
2. Make it easy for new customers to find you.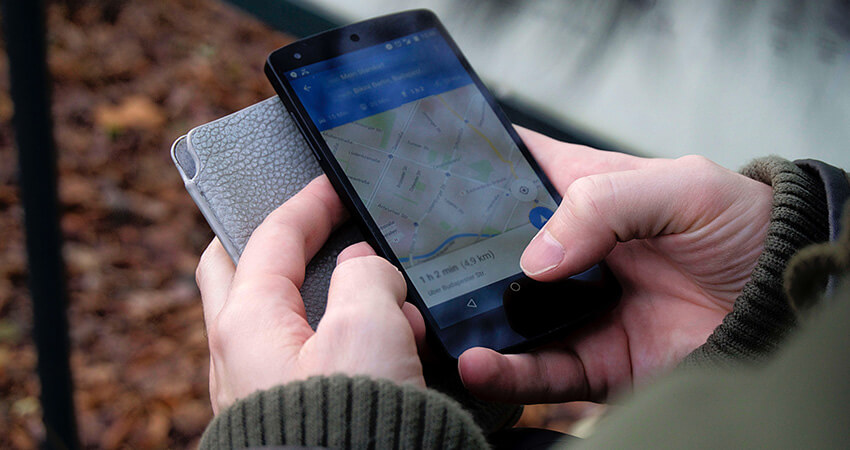 In addition to creating a website for your business, you should also sign up for a free Google My Business account. This is the simplest way to get your local business listed in Google and it's what pops up when people perform local searches in your area. It will display everything potential customers want to know including your business name, address, hours, and website as well as optional add-ons like customer reviews, photos and even online food ordering options.
3. Interact with new and current customers on social media.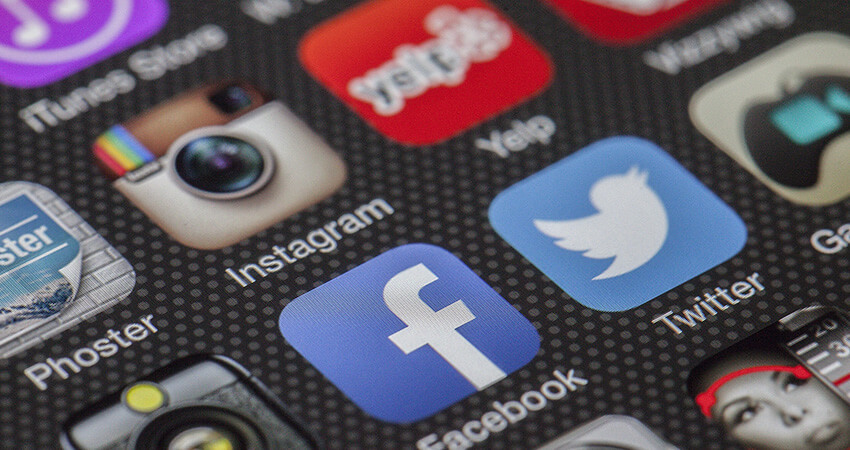 Once you've established an online presence, it is important to keep up with it. Post weekly specials on your social channels and post photos of new menu items on Instagram. Be consistent with your content to ensure customers know what they can expect at your bar. You can even purchase paid ads on social media to put your business at the forefront of your target local audience's mind. You should also consider services like Facebook Messenger for Business that enables you to offer real-time interaction with potential customers seeking information about your business.
4. Throw a grand opening party.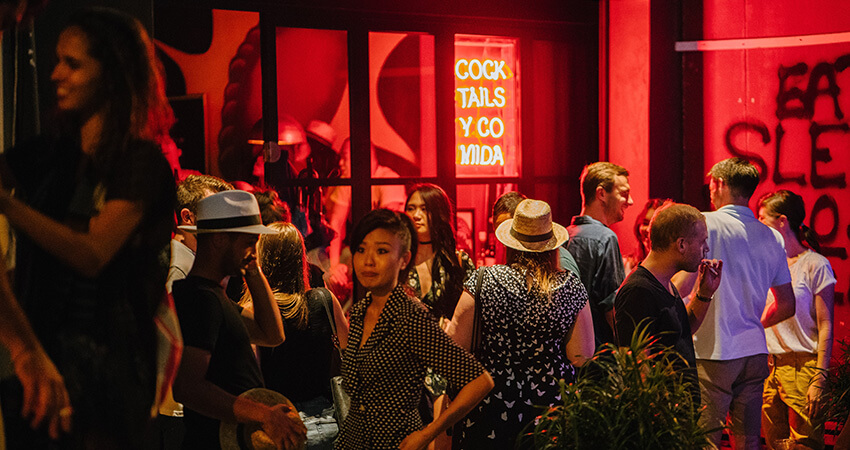 If you want to get your bar off the ground and running right away, throw a grand opening party! Look for other local businesses or local bloggers you can partner with to create an event that will appeal to a large audience and get the word out about your opening. You can make the event crowd-worthy with food and drink specials, giveaways, live music, and more. Gift cards are a great way to reward your early customers while helping to ensure that they come back. You can also give away swag like bottle openers, pint glasses, and koozies with your bars name and logo on it.
5. Offer weekly specials that change fairly often.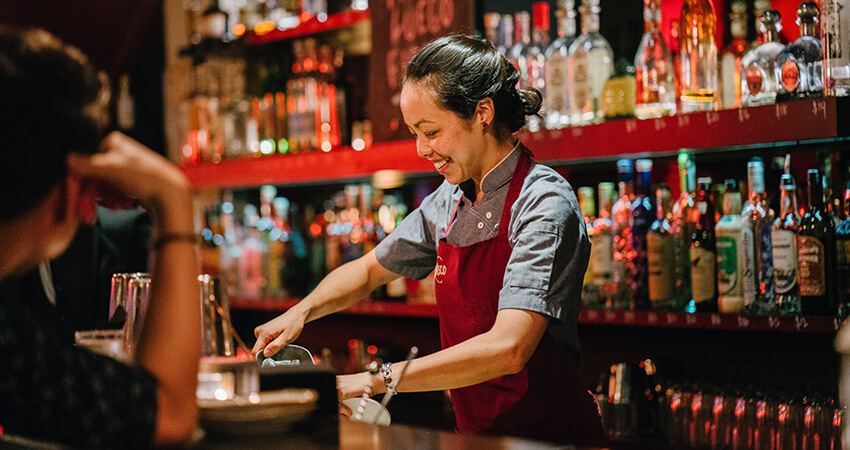 Having a strong online presence and taking other steps to put your business out there is the first step, but once your bar is open you need to find a way to make sure that your potential customers choose you over another establishment. Offering weekly specials on food and drinks is a win-win situation because it gets customers through your door and makes them feel like they received good value. If you're lucky, those customers will become your regulars!
6. Offer Happy Hour specials that highlight your biggest sellers.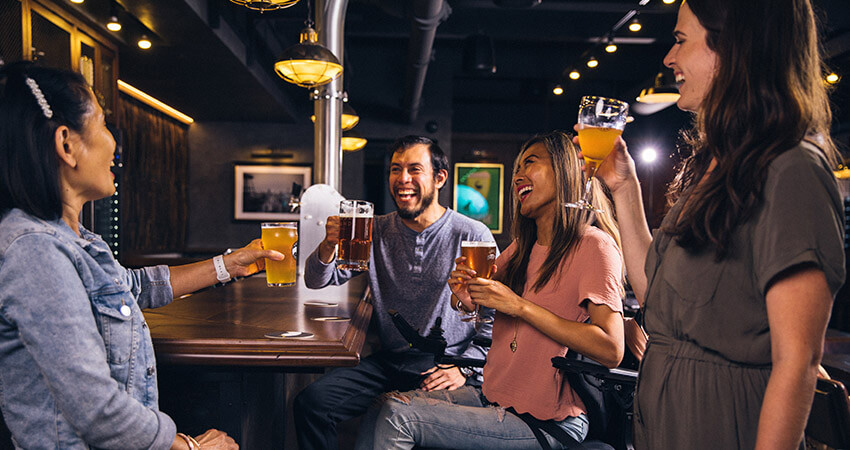 In addition to offering weekly specials on food and drinks, you can also offer happy hour specials on some of your products that tend to sell well or products you want to promote. BeerBoard Display technology helps you highlight featured products with ease and market research shows that promoted brands grow by as much as 90%. Using the smart display to highlight promotional products increases the chances of your customers choosing them over more familiar items.
7. Bring in unique and seasonal products to expand your audience.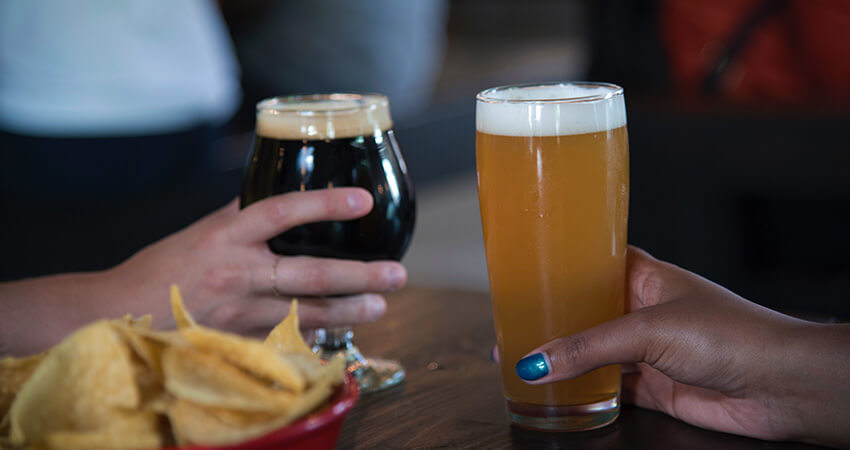 Some bars do well simply by keeping their storerooms stocked with the tried and true products that tend to sell well no matter the niche market. If you're looking for a way to help your bar stand out so you can bring in new customers, use BeerBoard's SmartBar insights to run product specials. With SmartBar Insights you have access to information on more than 35,000 brands so you can easily find complementary products your current audience might enjoy.
8. Reward repeat customers and turn them into promoters.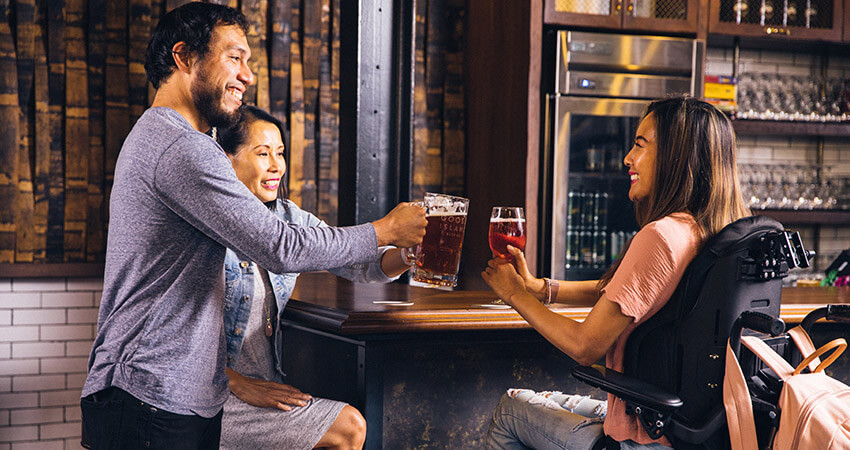 In the hospitality industry, repeat business is worth its weight in gold. There are a number of simple things you can do to reward your repeat customers and to encourage first-time customers to return. Offering special events like wine or whisky tastings exclusively for your loyal customers. Put out feedback forms to make your regulars feel like you really care and take some of their suggestions to heart. You might even hold a contest for customers to design a new drink and put it on your menu.
9. Take advantage of local business and offer the products that sell in your area.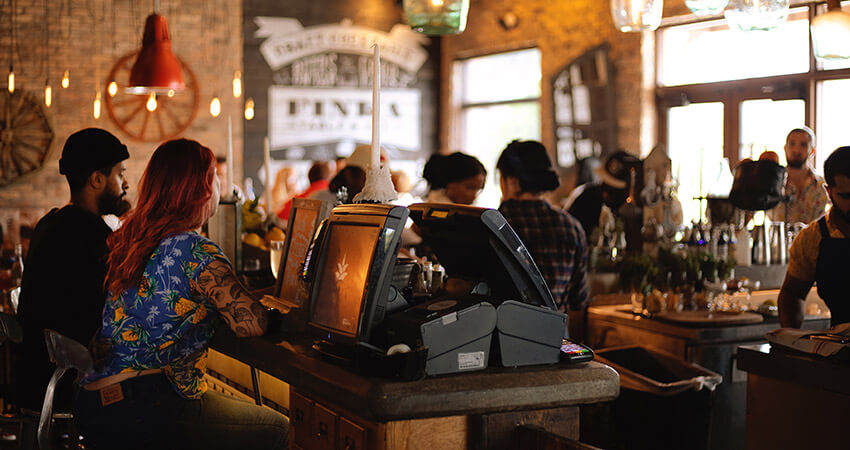 Building a bar that appeals to the demographics in your area is a good recipe for success. You want to make your bar unique from the competition but still offer an experience that appeals to the people who are most likely to choose your bar simply due to proximity. Using BeerBoard's smart technology, you can take advantage of regional data to make smarter decisions for your bar. Not only will you see how your own products are performing, but you'll gain valuable insight into what products are doing well at other bars so you can start offering them yourself.
What Else Should You Do?
Sometimes the best thing you can do to promote your bar is to simply run it well. It only takes customers a few minutes to decide whether they like an establishment and whether they're likely to come back. While the promotional tactics above will help you get customers in the door, what matters more is creating a unique and enjoyable experience that keeps those customers coming back.
BeerBoard technology could be just what your business needs to put you (and keep you) on the map. SmartBar technology helps you track pours and sales to ensure that you never run out of the products your customers love most and that you're making the most of every sale.
Contact BeerBoard today to find out how easy it is to turn your bar into an efficient and money-making business that stands the test of time.