SYRACUSE, NY (November 5, 2019) — BeerBoard, the leader in technology and data for the hospitality industry, announced today Grub Burger Bar will expand use of the company's solutions across additional locations starting immediately. This growth shows the power and tangible benefits retailers experience through the use of BeerBoard technology.
Grub Burger Bar currently has locations in Texas, California, Georgia, Louisiana, Pennsylvania, Delaware and Florida. Grub is a scratch restaurant offering eclectic burgers, bowls, sandwiches, shakes and a full bar. It aims to provide an extraordinary experience to each and every guest, from the menu offerings to the hospitality provided. Grub is utilizing BeerBoard's SmartBar technology for data, analytics and trends for its draft beer program.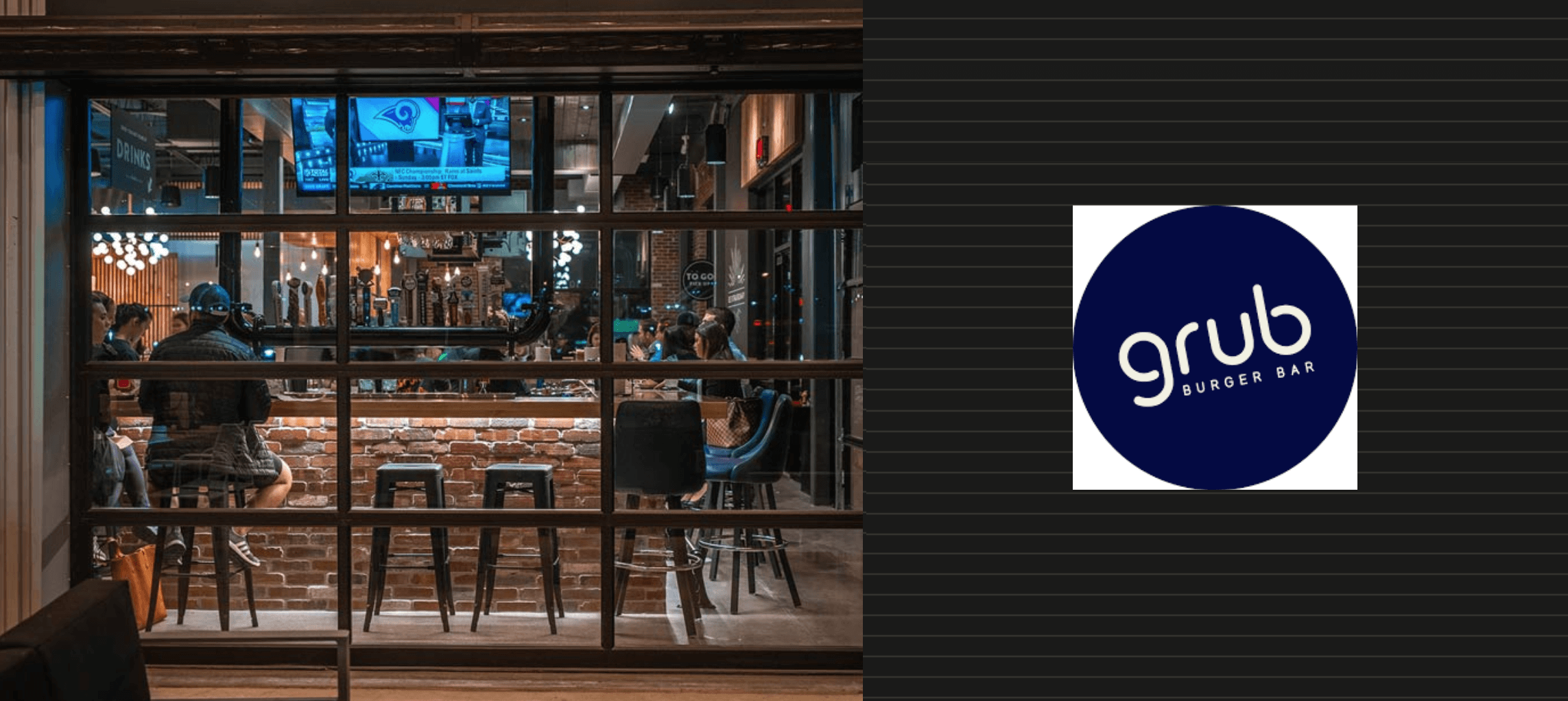 SmartBar generates real-time insights, trend-driven analytics, and integrated ordering and inventory for bars and restaurants. Retailers benefit from data on pour volumes and inventory management for its draft beer category. On average, the yield from a keg of beer is 78 percent. Using BeerBoard's data-driven technology, clients yield an average of 95 percent and sell 20 more pints, or more, from each keg.
"Grub Burger Bar chose BeerBoard to help provide visibility and data around our beer category to drive top and bottom line sales," said Jim Saunders, COO of Grub Burger Bar. "As we expand the program into more locations, Grub will look to leverage BeerBoard's suite of insights and marketing tools to help our operators understand market trends to drive better brand decisions as well as publish our current beer list in-store to enhance guest experience and drive incremental premium beer sales."
"The BeerBoard Team is excited to expand our relationship with Grub Burger Bar as a premier retail partner," said Josh Solomon, VP National Accounts for BeerBoard. "Grub is noted as a concept for its attention to local-sourced brands, ingredients and attention to the guest experience. We look forward to helping the Grub team have insights to its leading beer program across its concept portfolio and drive increased sales and ROI."
BeerBoard's robust client list features high-profile independent groups and major chain operators across North America. The list includes industry leaders Buffalo Wild Wings, Hooters, Twin Peaks, Applebee's and Mellow Mushroom. BeerBoard also partners with major brewers for data and insights, including Lagunitas, Heineken, Diageo, Stone, Founders, Pabst, Yuengling, Labatt USA, Genesee, Pyramid and Magic Hat.
BeerBoard is headquartered in Syracuse, NY, and has offices in New York City, Denver, Minneapolis and Atlanta.
#####
About BeerBoard
BeerBoard is a technology company enabling the food & beverage industry to make data-driven decisions about its bar business. It manages over $1 billion in retail draft beer sales and 45,000 products through its industry-leading solution. The company's patented digital platform captures, analyzes, and reports real-time data related to bar performance, brand insights and inventory. Built for retailers, brewers and distributors, the versatile online system is easily operated from a single dashboard, and it has streamlined operations and increased top and bottom line revenue all over the United States. Find out more about how BeerBoard is changing the bar industry through data-based business decisions at https://beerboard.com/