SYRACUSE, NY (July 18, 2023)  —  BeerBoard, the leader in technology solutions and alcohol management for the on-premise hospitality industry, today announced it has named Zarko Bajsanski as a Sales Development Executive for the company.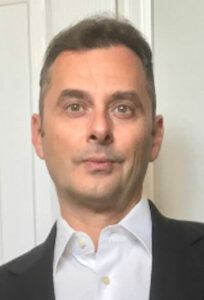 Bajsanski joins BeerBoard with experience as a senior-level sales executive within advertising, healthcare education, marketing and staffing, where his primary focus was on business development, client relationships and account management. In the last 10 years, Bajsanski has produced a multi-million dollar account portfolio and earned numerous company awards for his efforts.
"We are thrilled to welcome Zarko Bajsanski to the BeerBoard team," said BeerBoard Founder and CEO Mark Young. "He brings diverse sales experience and has a relentless focus on driving client relations and business development. His multifaceted background is the perfect match for our company at this time. Zarko will be instrumental in helping us grow adoption of our cutting-edge technology across the on-premise hospitality industry."
BeerBoard's robust client list features high-profile independent groups and major chain operators across North America. Retailers include industry leaders Buffalo Wild Wings, Hooters, Twin Peaks, WingHouse, Mellow Mushroom and Hickory Tavern. BeerBoard also partners with major brewers including Molson Coors, Boston Beer, Constellation Brands, Lagunitas, Heineken, Diageo, Yuengling and Sierra Nevada.. To learn more about BeerBoard, visit www.beerboard.com.
####

About BeerBoard
BeerBoard is the leading technology solutions provider for the hospitality industry, enabling retailers, distributors and suppliers to make fact-based decisions about their complete alcohol management. The company manages more than $1 billion in alcohol sales and 100,000 products through its industry-leading solution. Its patented digital platform captures, analyzes, and reports real-time data related to alcohol performance, ordering, inventory and payments. Versatile and easily operated from a single dashboard, it has streamlined operations and increased top and bottom-line revenue across the United States. Find out more about how BeerBoard is changing the alcohol industry at beerboard.com.